Thursday, April 7
1:00–2:00 pm ET | KEYNOTE: Future World Vision Mega City 2070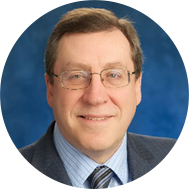 Gerald (Jerry) Buckwalter, M.ASCE
Chief Innovation Officer, ASCE





Bio: Gerald (Jerry) Buckwalter is the Chief Innovation Officer, ASCE and has more than 35 years of varied executive leadership in general management, business development, strategy and innovation, program operations and policy development spanning military, government, international and commercial domains. He oversees all aspects of internal operations at ASCE, including finance, administration, engineering, lifelong learning and human resources. Among many distinguished service positions, Mr. Buckwalter was a member of the National Infrastructure Advisory Council reporting to the White House from 2008 to 2012. He earned a degree in Physics from Monmouth University and has extensive continuing education at George Washington University and the Massachusetts Institute of Technology.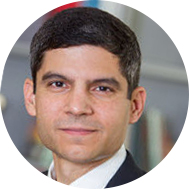 David J. Odeh, SE, PE, F.SEI, F.ASCE, SECB
Principal, Odeh Engineers, Inc




Bio: David J. Odeh is a Principal at Odeh Engineers, Inc., a leading structural engineering consulting firm with offices in Providence and Boston. The firm has completed projects throughout the United States and has gained international recognition for its innovative use of technology in the design of buildings.  David served as the President of the Structural Engineering Institute of ASCE in 2015-2016. He is a Fellow of SEI and of ASCE, and he received the 2019 SEI President's Award. David is a licensed Structural Engineer in California and Illinois, and a licensed Professional Engineer in 24 states.
 
2:10–3:10 pm ET | ENERGY & COMFORT
Presenters discuss the building energy issues in the built environment, especially under the main theme of the forum (Mega City 2070), our buildings will have a significant impact on climate the change issues of our planet.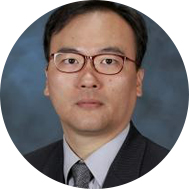 Piljae Im, Ph.D.
R&D Staff, Oak Ridge National Laboratory

Building Energy Modeling for Sustainable Cities

Abstract: Buildings account for 40% of all energy use and 75% of total electricity use in United States. Significant efforts have been made to reduce energy in the building sector to conserve natural resources and ensure a sustainable future. Building energy modeling (BEM) has been used to incorporate energy-efficient technologies and designs into new buildings and building retrofits that could result in substantial energy and cost savings. Furthermore, BEM has been used extensively in demonstrating building energy code compliance, supporting green certification, qualification for tax credits and utility incentives, real-time building control, building performance analysis, and fault detection study. In this presentation, Dr. Im will present recent multilab efforts to improve the building energy modeling accuracy by measuring and documenting validation data sets for use in identifying errors and inadequate assumptions in simulation engines so that they can be rectified by the developers.

Bio: Dr. Piljae Im is currently serving as R&D staff in the Grid Interactive Control Group and also serving as subprogram manger for Building Energy Modeling (BEM) program. He received his Ph.D. and Masters of Science degree in Architecture from Texas A&M University. Since he joined ORNL in 2009, he has served as PI and Co-PI for numerous research projects sponsored by DOE's Building Technologies Office (BTO), U.S. Department of Defense (DoD), and domestic and international industry partners. Dr. Im's research has focused on detailed calibration of building energy simulation models based on field measured data, development of prototype building models, validation and uncertainty characterization for energy simulations, advanced control such as model-based predictive control (MPC), and automated fault detection and diagnosis (AFDD). He has been also very active in evaluation of Variable Refrigerant Flow (VRF) system performance in occupancy emulated research building, and development of enhanced control algorithm for VRF systems. Another area he's been focused is measurement and verification (M&V) for numerous building systems such as micro combined heat and power (CHP) systems and Ground Source Heat Pump (GSHP) systems. He has more than 20 years of experience in building energy simulation modeling, and a user of numerous building energy and daylighting simulation software such as EnergyPlus, OpenStudio, eQuest, Radiance, and DOE-2.1e.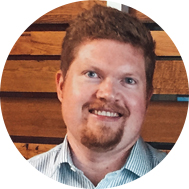 Scott West
Senior Mechanical Engineer, Harrison French & Associates
Emerging Trends in Building Energy and Automation


Abstract: Global climate change and technological progress are both having a profound impact on the buildings industry.  The SARS-CoV-2 pandemic has accelerated digital transformation that was already in progress and increased the focus on building occupants.  These drivers are culminating in a dynamic environment that will shape the sector in the next decade and beyond.  In this session we'll explore some of the trends impacting the built environment along with the challenges and opportunities they present.  

Bio: Scott West is a senior mechanical engineer with the HFA in Fort Worth, TX. Scott is an energy efficiency specialist, design lead, and project manager. Scott holds a Master of Business Administration and a Bachelor of Science in Mechanical Engineering from the University of Arkansas. Scott has more than 14 years of experience in the consulting engineering industry, and he spent two of those years working abroad in the UK. Scott has experience with various building types, HVAC, and renewable energy systems, emphasizing high-performance design. Scott is a leading energy modeling specialist and has completed dozens of energy models to support design decisions, code compliance, and LEED certification. Scott is active in ASHRAE at the local and society level and sits on standards development committees for 189.1, 205, and 209 and Guideline 14.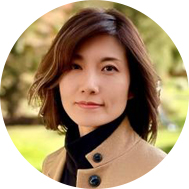 Nora Wang Esram, Ph.D.
Senior Director for Research, American Council for an Energy-Efficient Economy
The Policy Implication of Building Energy Efficiency


Abstract: Building decarbonization is a critical piece of our transition to a lower-carbon future. As the pandemic and a series of climate-related events (e.g., extreme heat wave in world history hitting Canada and the Pacific Northwest of the U.S.; devastating flood events over the mid-Atlantic and Northeast in the U.S., western Germany and eastern Belgium, and China; a disastrous winter weather onslaught over Texas, U.S.) have taken a big toll on the world in the past two years, we must think more holistically and design a new paradigm for the built environment—where we live, work, and play. Energy efficiency can slash US greenhouse gas emissions by about 50% by 2050. However, Only 14% of energy that we extracted from the Mother Nature is used to complete useful work that contributes to our economic growth. In this presentation, Dr. Esram will discuss how we should re-envision our technology and policy development to transform the built environment. 
Bio: Dr. Esram is the Senior Director of Research at ACEEE. She oversees ACEEE's research agenda in a range of topic areas including buildings, industry, transportation, and behavior. Prior to joining ACEEE, she worked at the Pacific Northwest National Laboratory as a chief engineer and team lead in the Electricity Infrastructure & Buildings Division for ten years and spearheaded a variety of research projects advancing building energy efficiency. She is a licensed architect and holds a Ph.D. in architecture from the University of Illinois, Urbana-Champaign.
Friday, April 8
12:00–1:00 pm ET | KEYNOTE: Intelligent Environments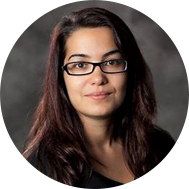 Burcin Becerik-Gerber, DDes
Professor and Chair, Astani Department of Civil & Environmental Engineering
University of Southern California




Abstract: With the recent advancements in data science and artificial intelligence, we will have different experiences with our built environments. This inevitable change will impact our everyday experiences, causing novel interactions between humans and the built environment. Built environments (e.g., transportation hubs, office buildings, homes, learning environments) will become interactive and intelligent entities that provide "user-centered" and "dynamic" spaces for their inhabitants to perform a range of social functions. These environments will provide unique opportunities to their users, sensing user data, modeling user behavior, reasoning, interacting with their users, learning user preferences/needs, and providing a user-centric environment. Dr. Becerik-Gerber will present iLAB's (Innovation in Integrated Informatics LAB, http://i-lab.usc.edu/) research that aims at building interactive and intelligent environments with the end goal of impacting both human and building behavior to fulfill the goal of sustainable, resilient, healthy, and comfortable built environments. The group investigates how to adapt to the needs of the users of built environments through the use of machine learning, artificial intelligence, automation and data science. The goal is to innovate novel approaches for enabling environments that are not only aware of and make use of their users' locations, processes, activities, or preferences but also create environments that learn, predict, and respond to what is going to happen in the foreseeable future.

Bio: Dr. Bercerik-Gerber is the founding director of the Innovation in Integrated Informatics LAB and the Center for Intelligent Environments (CENTIENTS). Her research falls at the intersection of built environment, machine intelligence and systems thinking. Specifically, her work focuses on the acquisition, modeling, and analysis of the data needed for user-centered built environments, and the development of novel frameworks and visualization techniques to improve built-environment efficiency, while increasing user satisfaction. Dr. Becerik-Gerber graduated from Istanbul Technical University with a Bachelor of Architecture (1999) and an M.S. in Architecture (2001). She attended the University of California at Berkeley, where she received an M.S. in Civil and Environmental Engineering (2002). She earned her Doctor of Design (2006) degree from Harvard University in the field of Project Management and Information Systems. After graduating from Harvard University, she worked as a consultant and taught in the area of information automation and management for three years.

1:10 - 2:10 pm ET | ETHICS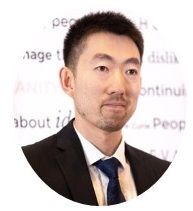 Jie Zhao, Ph.D.
   Head of Delos Labs and an Executive Vice-President at Delos
   Healthy Building is an Ethical Choice 

   

Abstract: We spend 90% of our time indoors. Decades of studies have shown that buildings have a significant impact on people's health and well-being. In the post-Covid world, building owners and tenants care about the health and well-being of their occupants and visitors more than ever.  Creating healthier spaces today is no longer a luxury, but a mandate and ethical choice for many corporations. The WELL Building Standard provided us with a holistic approach to quantify interventions aimed at improving our built environments, so that our   buildings can be vehicles for making us healthier, happier and more productive. This presentation will discuss the healthy   building framework,  introduce the factors that contribute towards making buildings healthier, outline the reasons why healthy buildings are   important to different stakeholders, and offer solutions for how to improve building design and operations. 
Bio: Dr. Zhao is the Head of Delos Labs and an Executive Vice President at Delos. Delos is a wellness real estate and technology company headquartered in New York City. As the creator of the WELL Building Standard, Delos develops products, programs and solutions that transform our environments into vehicles for health, well-being, performance and resilience. Dr. Zhao also teaches at the Weitzman School of Design at the University of Pennsylvania. His research focuses on Human-building Interaction, the study of technology, sustainability, energy efficiency, human behavior, comfort, health and productivity in the built environment. Dr. Zhao received his PhD in Building Performance and Diagnostics from Carnegie Mellon University, and master's and bachelor's degrees from Tongji University.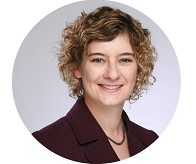 Anna Pridmore, Ph.D., PE, DBIA, M. ASCE
 Vice President, Strategic Market Development, Structural Technologies, LLC
 Ethics and Culture: You Can't Ride a Bicycle without Wheels 
 
 
Abstract:  The relationship we each have with the Code of Ethics we're bound to as Engineers is different and unique.  Mine was impacted   in the past few years by having participated in the re-write and launch of ASCE's new Code of Ethics.  My journey supporting the update of the Code of Ethics over two years brought to light the critical intersection between ethics and the cultures we are part of – at work, at school, through volunteer activity, and other professional environments.  Using case studies such as the Citicorp Building this presentation will provide an overview of the why behind the new Code of Ethics, and the pivotal role culture plays in how ethics are put into action in our practice of engineering. 
Bio: Dr. Anna Pridmore is the Vice President of Strategic Market Development for Structural Technologies with a focus on design-build rehabilitation of civil infrastructure. She received her PhD in Structural Engineering, is a licensed professional engineer in California, and has over 18 years of interdisciplinary experience specializing in large diameter pipeline asset management and renewal using advanced composites. Anna is a member of the task committee which developed the new code of ethics for ASCE that was published in 2020. She has given numerous talks related to engineering ethics and recently published an article for ASPIRE Magazine highlighting the importance of culture on ethical behavior.
 
2:20 - 3:20 pm ET | STRUCTURES/DISASTER MITIGATION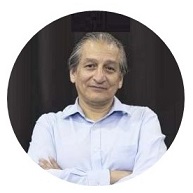 Amador Teran-Gilmore, Ph.D.
 Professor, Department of Civil Engineering, Universidad Autónoma Metropolitana, UAM
 Disaster Resilience: Earthquake Resistant Structural Engineering

 
Abstract: Understanding structural behavior in the inelastic range and defining building performance objectives are critical towards the achievement of a truly risk consistent design process that fosters the development of sustainable civil infrastructure. This talk provides an overview of non-linear structural behavior and performance expectations, discusses the implications of not guaranteeing the target collapse mechanisms inherent in the design basis of building codes and standards, and promotes responsible design practices that go beyond the requirements of many building codes in order to contribute to a disaster resilient community.

Bio: Amador Teran-Gilmore, Ph.D. is a Professor of Civil Engineering (Universidad Autónoma Metropolitana, UAM) with Masters and Ph.D. degrees in structures from UT Austin and UC Berkely.  He is currently a Professor at UAM and a consultant in Structural Engineering. He has published over 250 publications and has participated in over 300 conferences. He is currently a member of the Board of Directors of the Mexican Seismic Engineering Society 2022-2023. Dr. Teran-Gilmore has received various distinctions including the "José A. Cuevas Award from the Board of Professional Civil Engineers of Mexico", "University Merit Medal from the Universidad Autónoma Metropolitana", "Torroja Institute Iberamerican Award" and Research Distinction from the Mexican Society of Structural Engineering. He is also a member of the Mexican National System of Researchers and of the National Academy of Engineering.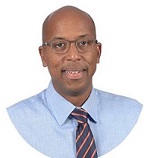 David O. Prevatt, Ph.D.
           Professor, (Civil & Coastal Engineering) Engineering School of Sustainable
           Infrastructure and the Environment, University of Florida and Associate Director
          of NSF's NHERI Wind Engineering Experimental Facility, University of Florida
          Disaster Resilience: Wind Resistant Structural Engineering

Abstract: Understanding the probabilistic basis and performance expectations of wind load prescriptions in building codes is critical towards the achievement of a truly risk consistent design process that contributes towards the mitigation of wind-induced damage. Major losses are induced by tornado winds in the residential sector, especially in non-engineered buildings. Only one local jurisdiction in the United States out of 89,000, has specifically legislated building design provisions to mitigate tornado-induced wind damage and injury. Yet the United States expects between 1,000 to 1,200 or more tornadoes per year. The Structural Extreme Events Reconnaissance Network (StEER)—initiated about four years ago through an NSF-sponsored initiative—introduces natural hazards researchers to more systematic methods to capture the performance indicators following natural hazards and share them with the research community and coordinates the rapid collection of such data, over four natural hazards – hurricanes, tornadoes, earthquakes, and tsunamis. This talk will provide an overview of the process and draws a historical link to forensic engineering studies over the past ten years. The expansion of the structured building performance surveys is valuable to the structural engineering communities as it provides data to support the needs for structural design changes, retrofits and in many cases raising the minimum provisions of our current model building codes.      
Bio: For over twenty years Dr. Prevatt has been an active and internationally recognized wind engineer and researcher focusing on how to increase the resilience of low-rise buildings, primarily single-family residential structures in high wind events. His research in wind engineering, experimental and analytical research in the performance of low-rise buildings, and specifically structural load path determinations in light-framed timber structures and in building envelope components. In addition to identifying technologically feasible engineering solutions, Dr. Prevatt has worked to communicate those advances to the public, from the US Congress, to international wind engineering  conferences, to students and to the public. His efforts have served to galvanize the engineering community and construction professionals to develop improved building codes that one day will provide tornado-resilient mitigation for communities at reasonable economic costs. Dr. Prevatt strongly advocates for unifying wind design guides for all buildings and the development of performance-based wind design provisions for all structures. His goal is to make research more accessible by communities impacted by winds and promote philosophies for tornado resilient residential communities. Dr. Prevatt previously worked at Simpson Gumpertz & Heger Inc., in Boston, MA, focusing for seven years on building envelope system design and remediation for contemporary and historic buildings. Dr. Prevatt holds three civil engineering degrees, his BS (Honors) from the University of the West Indies, Trinidad and his MS and Ph.D. degrees from Clemson University.
 
3:30 - 4:30 pm ET | ARCHITECTURAL ENGINEERING EDUCATION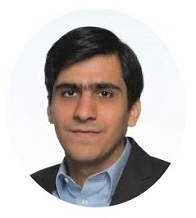 Mohammad Heidarinejad, Ph.D.
    Assistant Professor, Department of Civil, Architectural, and Environmental
    Engineering, Illinois Institute of Technology
    Future of Education in Architectural Engineering: Incorporating Research
    Outcomes into Education of Architectural Engineers
Abstract: The state of the art in building performance is continuously improved via generation of knowledge through research outcomes. Lags between incorporation of research outcomes to engineering education and to building codes and standards delay the direct application of these findings in the building construction industry. Architectural engineering students become familiar with the practical application of guidelines in codes and standards through their academic program; disseminating research outcomes through coursework can enhance the perspectives of students, practitioners, and researchers participating in technical committees and contribute towards accelerating the adoption of recent findings by building codes. This talk discusses research outcomes in specific areas of Building Systems and their incorporating to architectural engineering education.
Bio: Dr. Mohammad Heidarinejad is an Assistant Professor in the Department of Civil, Architectural, and Environmental Engineering at Illinois Institute of Technology in Chicago, IL. His research interests center on building energy and environmental systems. Mohammad received his Ph.D. in Mechanical Engineering in 2014 and his M.Sc. in Architectural Engineering in 2011, both from Pennsylvania State University. Previously he was a research assistant professor and research associate in the Mechanical Engineering Department at the University of Maryland College Park.  Mohammad is recipient of several prestigious awards, including the ASHRAE New Investigator Award in 2019 in support of his early career research.  Mohammad is a registered professional engineer (PE). At IIT, Mohammad teaches courses entitled CAE 553 Instrumentation and Measurements in Building Science, CAE 465/526 Energy Conservation in Building Design, and CAE 464/517 HVAC Systems Design.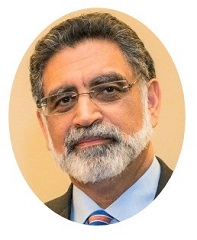 Vistasp M. Karbhari, Ph.D.
 Professor, Departments of Civil Engineering, and Mechanical and Aerospace
 Engineering University of Texas  at Arlington
 Future of Education in Architectural Engineering: Defining the Basis of Design of General Building   Systems as well as Designing a Specific System as Architectural Engineering Programs Outcomes

 

Abstract: This talk focuses on the future of architectural engineering education by discussing  strategies that have been successfully implemented in engineering curricula of related disciplines  such as civil engineering and structural engineering. The detailed treatment of structural behavior and response in the structural engineering curriculum is considered as a reference in proposing detailed student concentration areas in the various disciplines of Architectural Engineering. Student outcomes of this proposal could include: 1) acquiring the knowledge required for defining the design basis and performance expectations of building systems and 2) developing the ability to design the building system within the area of concentration selected by the student without the necessity of a specialized consultant.
Bio: Vistasp M. Karbhari is a Professor in the Departments of Civil Engineering, and Mechanical and Aerospace Engineering at the University of Texas at Arlington, where he served as the 8th president from 2013 to 2020. He is known for his leadership in enhancing research innovation and transforming the knowledge enterprise,  increasing collaborations and partnerships between academia, the corporate and non-profit sectors and government organizations, enhancing access, inclusivity and comprehensive excellence while eliminating inequities in higher ed, incorporating technology to enhance efficacy and efficiency including through digital learning, and for a focus on developing a continuum of education. An internationally reputed researcher, Dr. Karbhari is an expert in the processing and mechanics of composites, durability of materials, infrastructure rehabilitation, and multi-threat mitigation. He is a fellow of the American Association for the Advancement of Science (AAAS); the National Academy of Inventors (NAI); the American Society of Civil Engineers; ASM International; the International Institute for Fiber-reinforced Polymers in Construction; the International Society for Structural Health Monitoring of Intelligent Infrastructure; ASCE's Structural Engineering Institute, is an elected member of the European Academy of Science and Arts, and in 2021 was named a Fellow of Complete College America for his work on ensuring access and student success.